When you go to another country to live (for a short or long time) almost everything is new, thus, your mind is occupied with many things, such as meeting new friends, looking for a job, getting familiar with new places, etc… But, the life in your country doesn't stop; the people you left still breathe and move on, so many events happen. As, for example, your niece being born.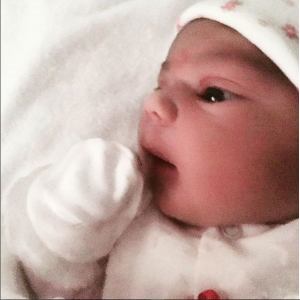 When I decided come here, I knew that my niece was going to be born while I was here, and at that moment I said to myself "It is OK, I can see her when I come back to Chile, as it will only be 4 months". That's why I didn't stress about it. I have been following the whole process with my sister; the baby shower, the purchases, even when the contractions started. Eight hours had passed when they told me that my sister had gone to the hospital. Until that minute I was OK but anxious. When my mom texted me "She is born" and sent me a picture… I couldn't resist the tears and was felling so happy and so sad at the same moment!! Happy because everything was OK and sad because I wasn't there, holding that little hand and looking into her eyes. I asked for all the pictures and videos of her, but well, it is not the same.
For now, I'm going to buy the whole of Cairns for her and think that I get to meet her in a few months!
Erika, Upper-Intermediate Class