I came to Cairns last October and I've been here for 8 months now. When I came here, at the beginning I really wanted to go back to Japan. But now I never think it. Of course I'm missing Japanese food, my family and friends. Therefore, I wanted to make some friends in Cairns. There are lots of teachers at CCEB who are like my parents or brothers.
I'm living in Manunda which is near Cairns Botanic Gardens. so I usually go there at weekends in the early morning. There are lots of tropical plants and lakes. Then I usually go to buy some vegetables and fruit at Rusty's market. I like cooking. I'm enjoying shopping at Rusty's while thinking about what to cook next.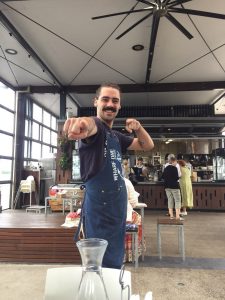 Other days I sometimes go parties, have dinner and go to the beach with friends. One of my favourite places is Wharf One café and Macalister Brewing Company. Wharf One café is a good café near the reef terminal and Macalister Brewing Company is a beer factory at Smithfield. I definitely like alcohol, so when I go there, I really enjoy drinking their beer. The brewery offers many kinds of beer. We can drink beer while looking at wheat fields. It's quite idyllic.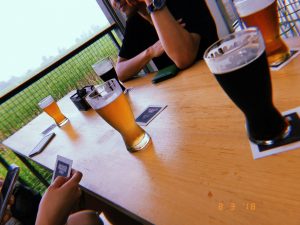 I'm going back Japan on 15th September, in about 4 months. I already miss my Cairns life style. To be honest, I don't want to go back to Japan, but I have to do it. I think that I'm going to live not to regret it until leave Cairns.
Yoshiho, Upper-Intermediate A