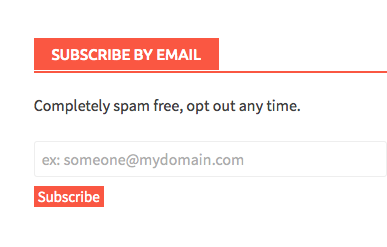 Do you know you can get an email notification every time there's a new post on our blog? Stay informed and never miss out! All you need to do is find the Subscribe by email box in the top right corner (see photo to your right), write your email in the box and click Subscribe. You don't need to confirm your email. Subscribing is that easy!
This is what an email notification looks like.
As you can see at the bottom of the email, you can easily unsubscribe (stop getting emails) if at some point you decide you don't want to receive notifications from our blog anymore.
Subscribe to our blog today and receive the best articles in your inbox instantly!