My friend and I saw some koalas in Kuranda zoo.
The koalas were so cute, and they were resting in very unique poses.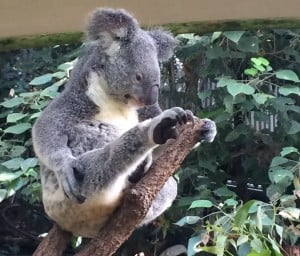 Then we also saw a kangaroo which was moving very slowly in its enclosure. I thought maybe it was too hot for the kangaroo.
Thank you for reading my post.
Aoi, Pre-Intermediate