As part of their course, Customer Service Course students are preparing for the Student Cafe event to be held this Friday. They have a huge task ahead – organising a function for more than 120 people: their fellow students and teachers at the college. Thanks to Alejandra, our talented student from Colombia, the student cafe advertising posters are ready to go and looking fantastic!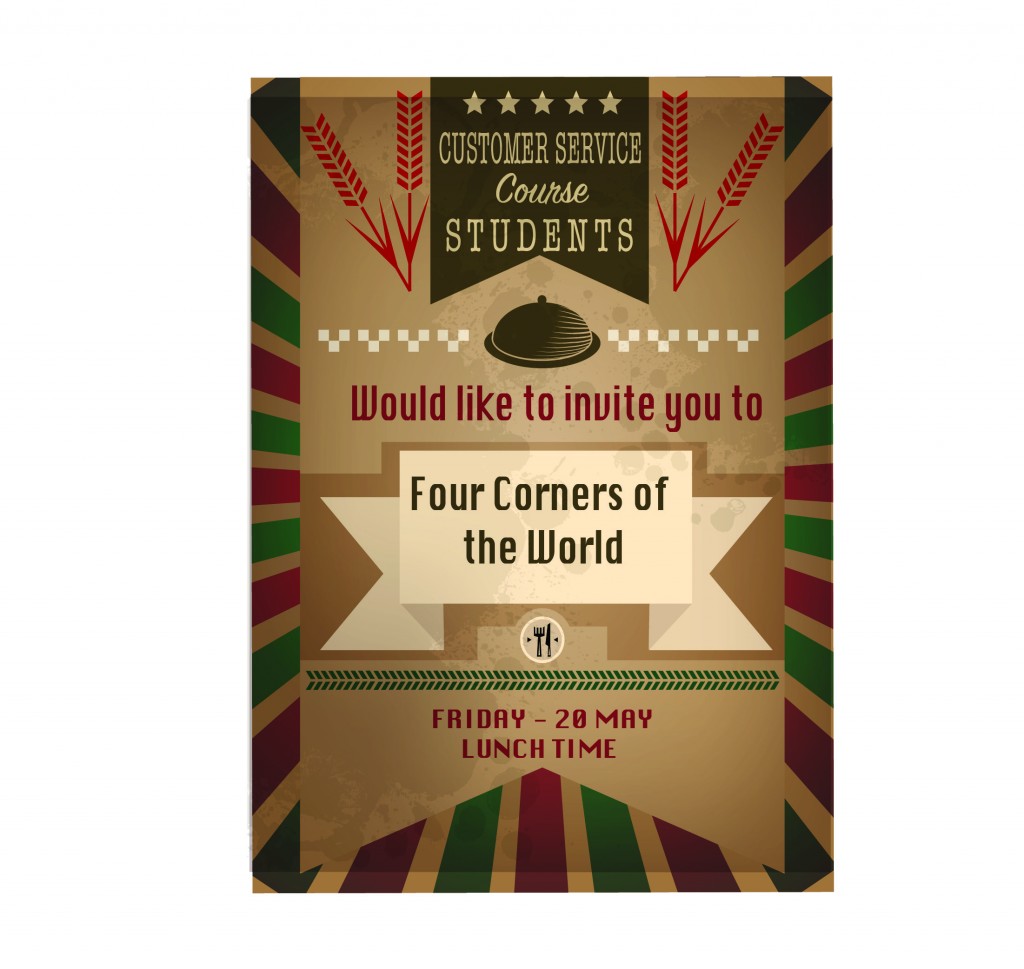 The menu has been agreed on and the students have chosen the that dishes they are going to cook. As they will be cooking four dishes altogether, there are four teams, each responsible for their dish. First, each team had to explain the preparation of their dish to the other teams.
Once the recipes had been explained, the students went shopping for ingredients. Their first stop was tropical Rusty's Markets where they sourced fresh produce.
This week the Customer Service Course students will be visiting all of the classes to market their event. Everyone is more than welcome and remember not to bring your own lunch on Friday May 20th!