We had a barbie (Australian for 'barbecue') at the Lagoon last Friday. Our class and the other pre-intermediate class mingled. We went shopping to get the food and drinks. We brought some utensils such as tongs, spatulas, colanders and chopping boards from school.
After the barbie, we did a scavenger hunt on the esplanade boardwalk. It was really interesting.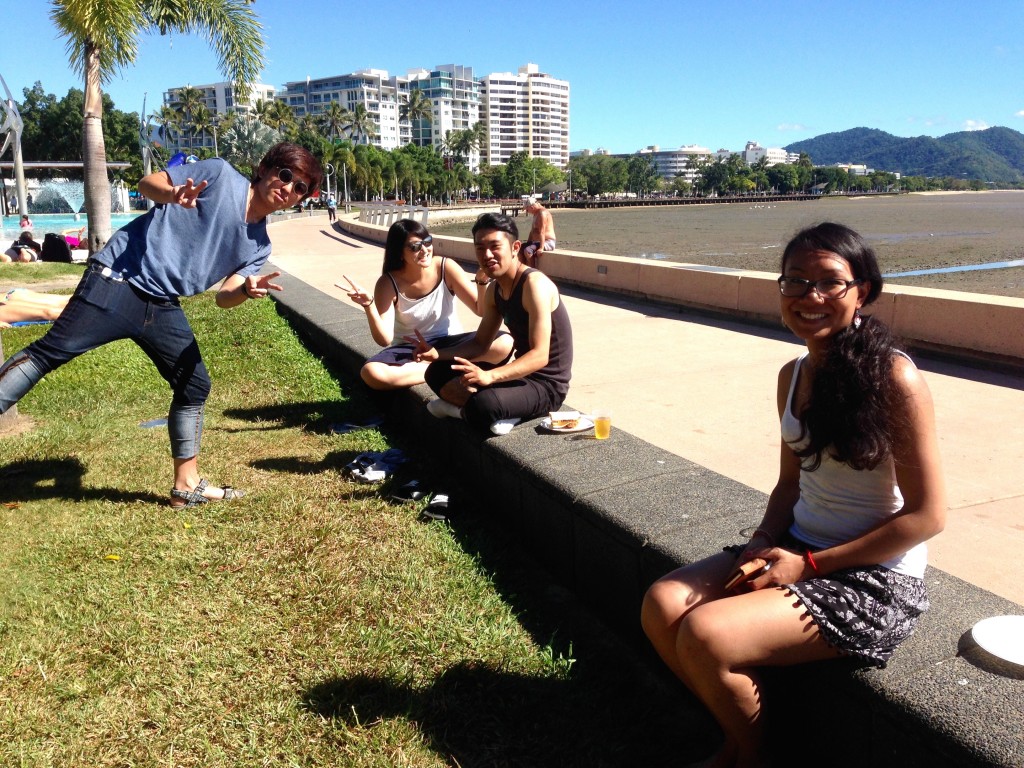 The weather, the food, the friends, everything was good. I had a really wonderful time.
Akemi, Pre-Intermediate B