I really like eating. Yesterday my breakfast was five pancakes that I made with my friends on a BBQ. His apartment complex poolside has a BBQ so it was very good location. We bought strawberries, fruit salads and we made pancakes. They were really yummy!!! When I have eaten something, I always feel happy!!
I usually eat a lot of meals. When I go to a buffet restaurant, I go to get meals many times. Of course, when I lived in Japan, I ate a lot of meals. I'll introduce some breakfasts which I've eaten.
These pictures were my one time breakfast per picture. I didn't stop eating.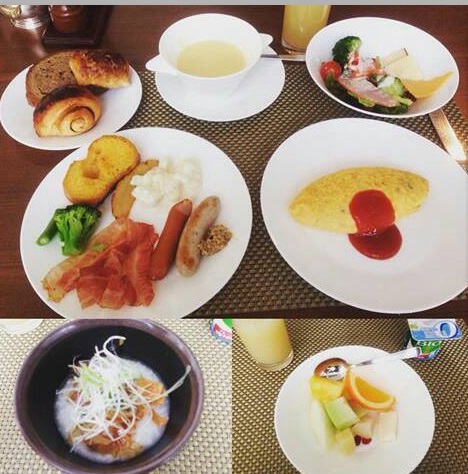 The pictures above show smaller meals. They didn't make me full.
So 3 hours later, I could eat it by myself. I was full, and I couldn't move for a long time. But I was very happy. I'm looking forward to eating a lot of food in Cairns. I'll try many buffets there.
Maki, Pre-Intermediate B