Chinese Valentine's Day is on 7th July (Chinese traditional date).
A long time ago, there was a man named Niu Lang. He was very intelligent but his parents were died when he was young, so he lived with his brother and sister-in-law. However, his sister-in-law didn't like him. She always abused him and asked him to do a lot housework.
One day, his sister-in-law forced him to herd cattle. He had got nine cows. If he got ten cows, he would be allowed to come back.
He went up a mountain lonely, feeling very sad, and sat under a tree, because he didn't have any ideas on how to get one more cow. Soon, an elder with a white beard came and asked him "Why do you look so sad? Can I help you?" The elder laughed after Niu Lang told him his experiences and he told Niu Lang that an injured cow was staying on the mountain called Fu Niu. If he could cure the cow, the cow would go back with him. And then the problem could be solved. So he decided to find the cow.
After walking for a long time, he finally found the cow and looked after the cow for three days. After this, the cow told him it had come from the sky and was a god (many Chinese stories have Chinese gods but we don't only have one god, we have many).
Although Niu Lang had taken ten cows home, his sister-in-law still did the same as before. Sometimes his sister-in-law wanted to kill him. Fortunately, the cow helped him. Soon his sister-in-law forced him out of the house. Having no choice, he had to leave with the cow.
On a sunny day, a beautiful fairy named Zhi Nv came to the human's world with her sisters. They had never come to the human's world before so that they washed in a river. Niu Lang saw that and he fell in love with Zhi Nv. So the cow helped them to get know each other. Finally, Zhi Nv married him. And they had two children – a boy and a girl.
However, they didn't have the opportunity to enjoy a good time. Zhi Nv's mum knew this situation and came to the human's world to take her back. This couple lived far apart from each other. Then Niu Lang asked the cow for help. The cow told him that he could use its skin to make a pair of shoes after its death.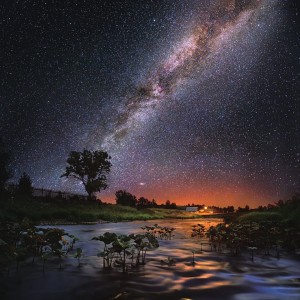 Niu Lang made the shoes and then flew to the sky to find Zhi Nv. When he had nearly arrived, Wang Mu used her Hairpin to make a river on the sky. It was between Niu Lang and Zhi Nv, hence they couldn't meet each other and they couldn't do anything. Zhi Nv could only cry.
On the other hand, their love moved magpies. Thousands of magpies became a bridge between them. At last, they met each other and Wang Mu had no idea how to solve the problem. So they can meet each other today (7th July) each year.
Andy, Pre-Intermediate B