Hello students! Since we're holding our own CCEB Olympic Games at school today, here are some fascinating facts about Australia and the Olympic Games.
The three Sydney 2000 Olympics' mascots were Olly the kookaburra, Syd the platypus and Millie the echidna.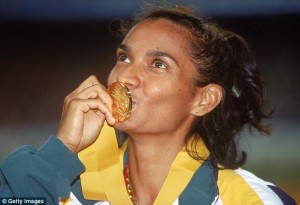 As a member of a team in Atlanta, Nova Peris became the first Aboriginal to win an Olympic gold medal.
In a rowing quarter-final at the 1928 Amsterdam games, Australian Henry Pearce stopped rowing to allow a family of ducks to pass safely in front of his boat. He still won the heat and took gold in the final.
  Australian Olympic sprinter Shirley Strickland was also a nuclear physicist.
Australia is one of five nations to have participants at every Olympic Games of the modern era. Australia actually was part of a combined Australasia team (Australia and New Zealand) in 1908 and 1912.
Australia's first ever gold medalist was Edwin Flack in Athens 1896 – winning 2 gold (800m, 1500m).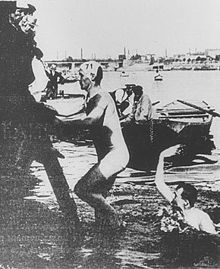 In 1900 in Paris Australian Frederick Lane won an unusual swimming event – the obstacle swimming race. The men's 200 metre obstacle event was an event in the 1900 Summer Olympics held in Paris. The 1900 Games were the only occasion such an event was held. It was held on 11 August and 12 August 1900. Twelve swimmers from five nations competed. There were three obstacles throughout the 200 metre course. Swimmers had to climb over the first two (a pole and a row of boats), and swim under the third (another row of boats).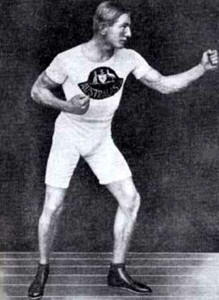 Only one athlete has competed in three sports at the Olympic Games: Reginald "Snowy" Baker — Diving 1908, Boxing 1908 and Swimming 1908.
The oldest gold medalist is Bill Northam (yachting, 5.5m) – 59 years 26 days, in Tokyo 1964.
The youngest Gold Medalist was Sandra Morgan (swimming) – 14 years 6 months 4x100m freestyle relay, in Melbourne 1956.