Do you know OKINAWA? It is the name of a Japanese city. It's the most western city in Japan. OKINAWA has a very beautiful ocean and a lot of delicious food. OKINAWA is warm and in summer it's a very very hot place.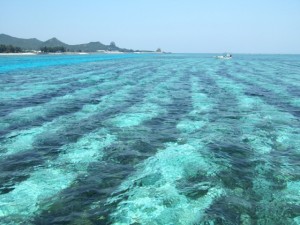 I went to OKINAWA with my friends in May. We went diving, snorkelling, ate beef and became Mermaids. It was very fun. When we were snorkelling I saw many fish and coral reefs. It was very beautiful.
I think July is the best season to visit OKINAWA but it is expensive. But I recommend this city. If you want to see beautiful ocean and have a relaxing time you should go to OKINAWA.
Yuki, Pre-Intermediate B