To celebrate the end of the Rio Olympics, we held a very special event at CCEB two weeks ago. The whole school took part in our own Olympic Games. The students from various classes represented 10 different countries and competed in four academic games including spelling, grammar, vocabulary and pronunciation.
The students who came up with wonderful outfits were given extra points for team colours and sportsmanship. Check out the beautiful Team Vanuatu in the photo below: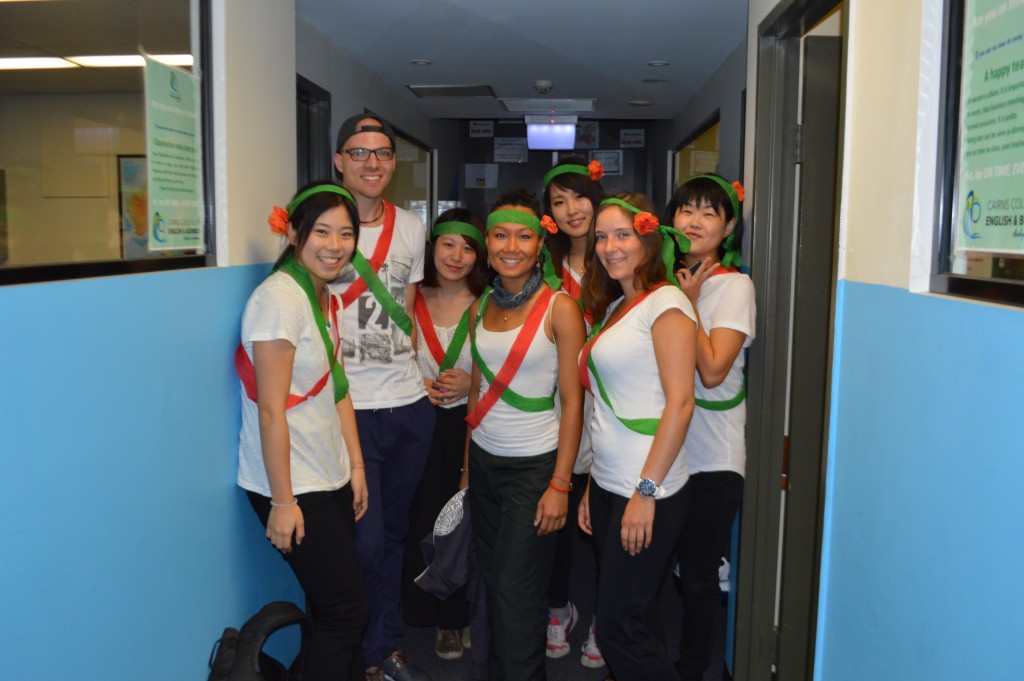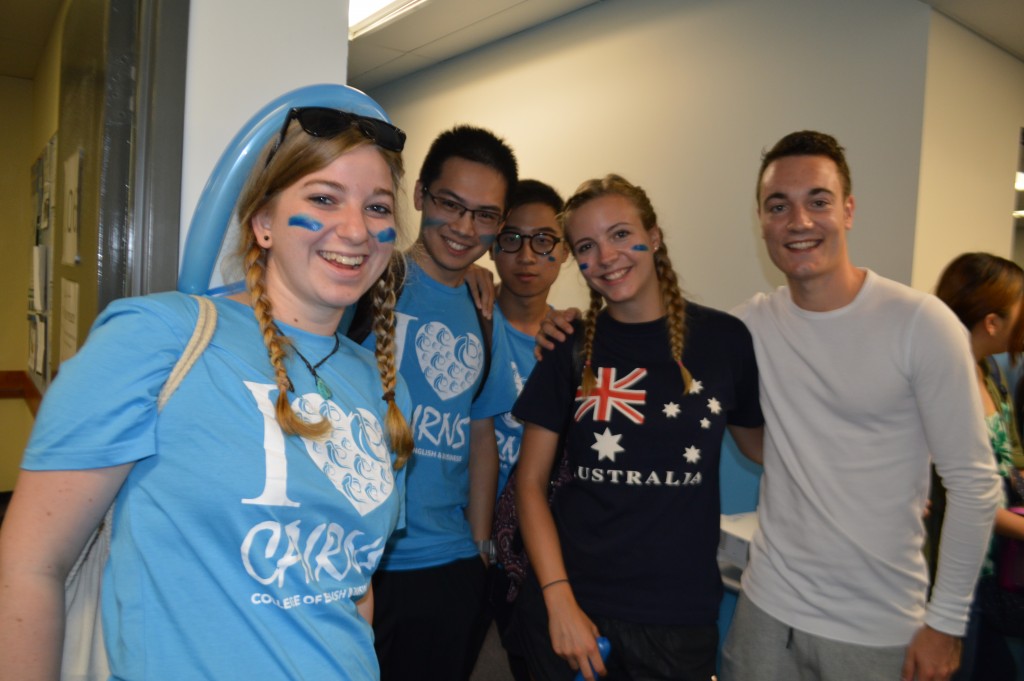 Grammar Balloons were an absolute hit! The competing teams had to relay the balloon between their legs. Then they had to pop the balloon and answer the grammar question inside.
Other academic games included a competition called Vocabulary where the students had to act out words and phrases relating to sports. They were wearing face masks and could only use gestures and body movements to explain their words. Watch the video below to see how they went 😉
Another CCEB Olympic competition the students took part in was spelling. The opposing teams were given words to spell. They had to use the magnetic letters on the board to spell their word correctly and they could use the help of the same level students. Whoever finished first was the winner and scored points for their team.
CCEB Olympics finished with a medal ceremony. Team Singapore won the gold medal but everyone seemed to have enjoyed the games a lot!
Well done, students! Hopefully, we won't have to wait another 4 years for the next CCEB Olympics to happen! Let us know in the comments what your favourite academic event from the school Olympics was 🙂