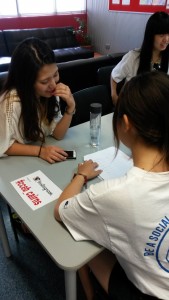 The students in Pre-Intermediate A class conducted a survey to determine if students studying at the college are aware of recycling. They wanted to know if they knew how to recycle while living in Cairns. The questions the students asked, and the findings are listed below.
Summing up the survey results on the white board looked pretty hectic – see the photo below: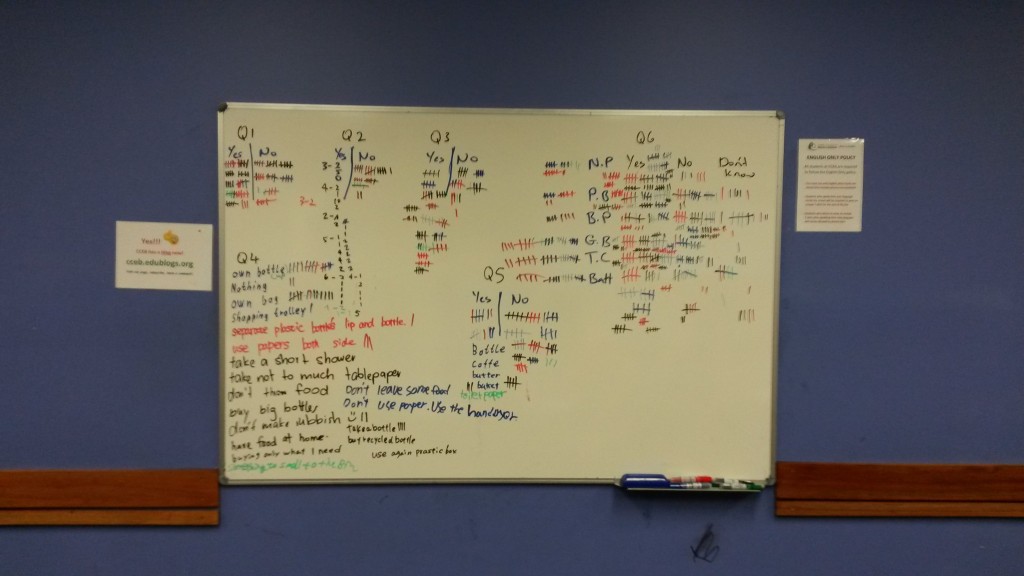 Here are some more photos taken by the Pre-Int A teacher, Elaine, while her students were interviewing their schoolmates: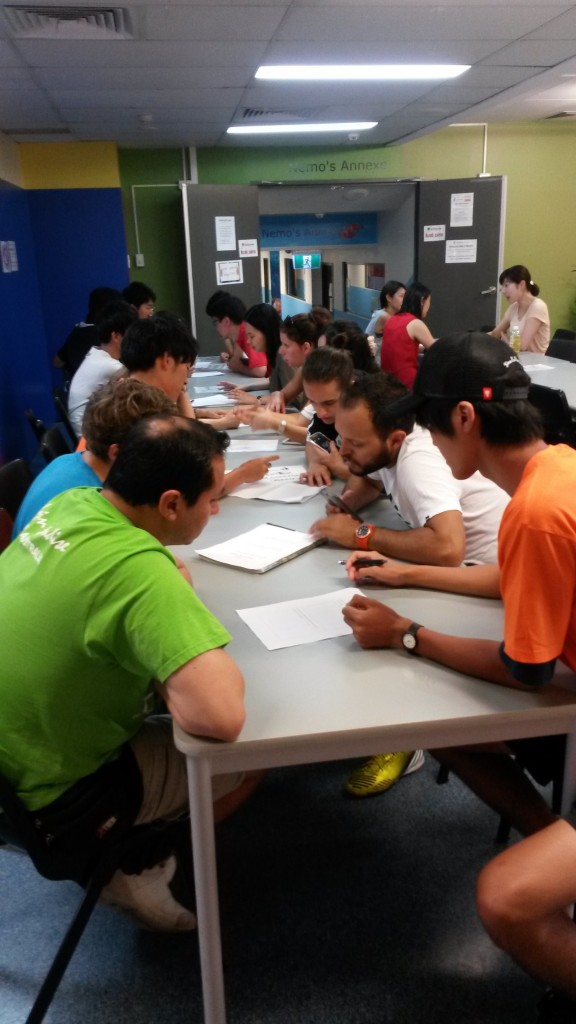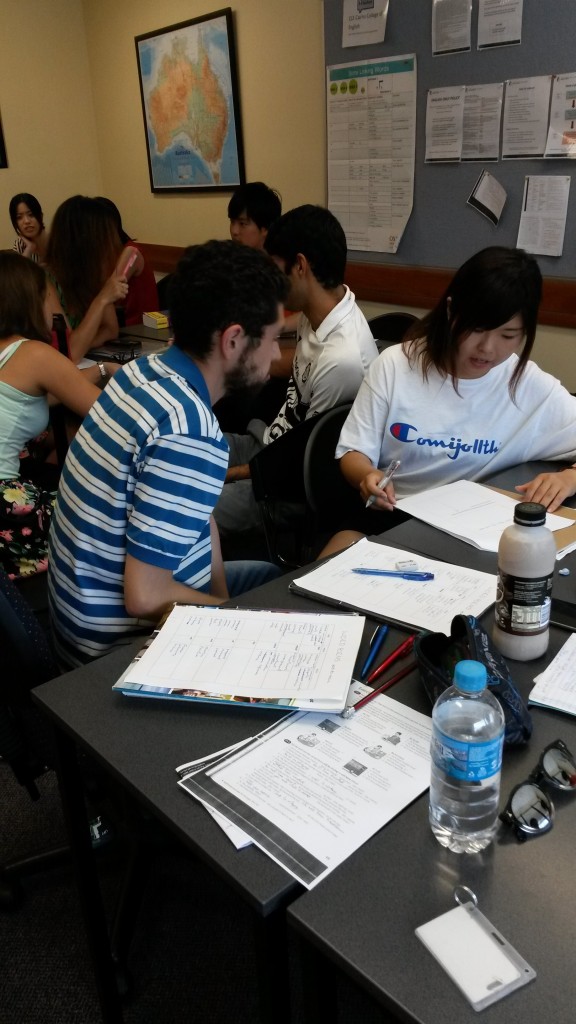 Well done Pre-Int A students and Elaine!