Hello guys,  I want to show you how to make good Chilean food.
The name is "Empanada de Pino".  It is very similar to a pie in Australia.  This food is typical throughout the year in Chile, but it is very popular these days when Chilean people celebrate Independence Day in Chile.  This food contains a mix of onions, olives, eggs and other condiments which add flavour.  All of this is wrapped in special dough.  Once in the oven, you must wait for 20 minutes, so that your "Empanada" is ready to eat and then just enjoy it!!
If you try to eat it with a glass of Chilean red wine, you will never forget it and will like the dish forever!
Here you can find some photos of this process.
1. 
    2.
3.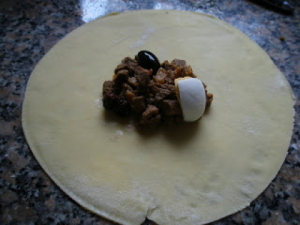 4.
5.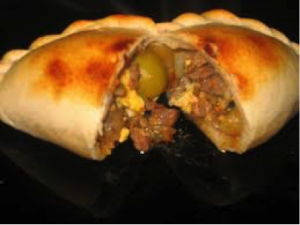 6.
Cheers!
Guillermo, Pre-Intermediate B