The students of Pre-Intermediate B Class broadcast the news as part of their weekly speaking assessment. They played newsreaders and reporters. Do you want to check out how they did? Here're Simon, Sumire, Lin and Hui Won with their news.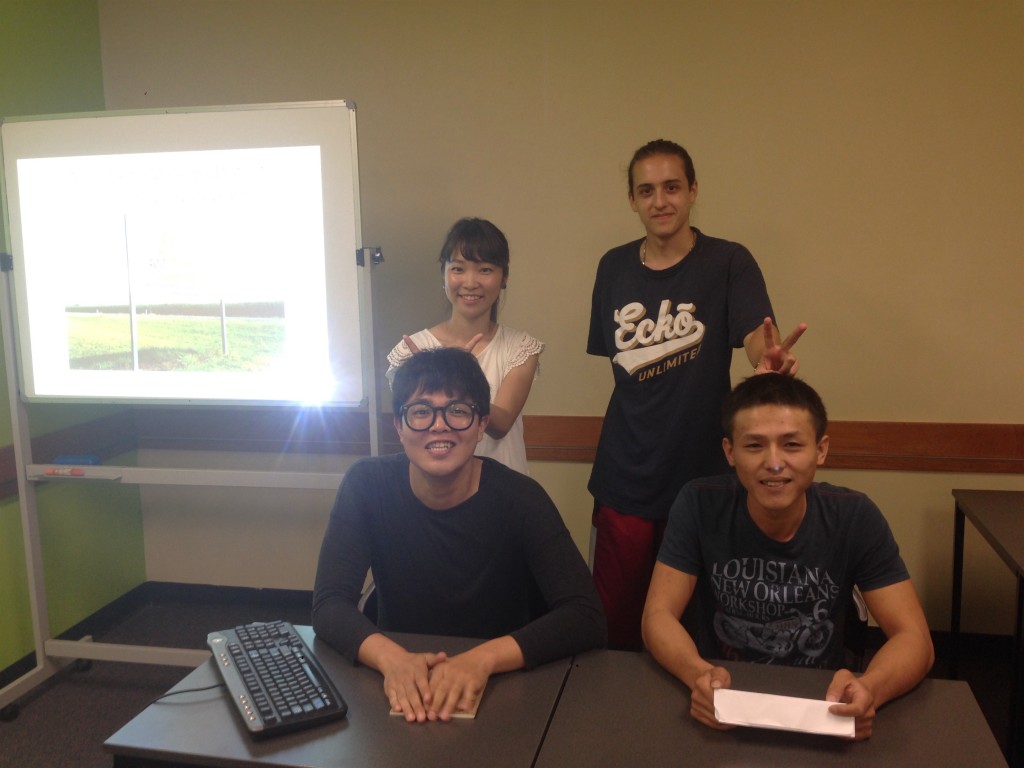 Script:
Simon: Hello everyone! Today I have crazy news! DIM, a little Colombian soccer team won the Champion League last night after defeating F.C Barcelona. The game was held in Medellin Colombia. The stadium was full of DIM fans!
Marrugo scored 5 goals, Caicedo 2 goals and David scored 3 goals with a total of 10 goals for DIM and no goals for F.C Barcelona.Luis Suarez and Neymar cried, while DIM were celebrating their victory.
At the end, out of frustration Messi changed his hair. What do you think? I absolutely love his new look 😉
Hui Won:
There is a boy called a genius in Korea. He has an extremely good memory and a talent for cars. He can remember lots of car names, their fuel efficiency and even car maximum speed capacity. His dream is to become a police officer. And he has a chance of becoming a police officer because of the hit-and-run accident which happened on Dec 23rd last year. The police are looking for a criminal but the CCTV footage is not claer. The Korean boy knew a lot of car plates on CCTV. Finally, the police were able to catch the criminal. The boy said: "I'm happy I helped innocent people. I'm proud of my talent".
Sumire: 
Now local news. Exciting excavation at a cairns Preschool.
There was on exciting excavation at a Cairns Preschool. It happened yesterday in a Freshwater Preschool in Cairns. One of the preschool children found an ancient excavation while he was playing in the sandbox at a Freshwater Preschool.
What he discovered was a human skull. One of the children said "I got so scared when I found it. I was digging in the sand when I found a human skull…I called mummy!!!!".
The Austrarophitequs skull is going to be displayed at the Cairns Gallery from 7 October.
Lin: 
The temperature was over 38 degrees today – what a scorcher! This weekend the temperature soared to a record high temperature of 38 degrees. This means now is the time to take out your swimmers and go swimming everyone!!! And this is all for now. The next news is at 1pm. Stay with us!