Me (Michael) and my wife Petra come from the Czech Republic, of which the capital city is Prague (Praha). We lived in Prague for a few years and we worked in a hospital as nurses.
About 1 200 000 people live in this beautiful city. The city has a temperate climate, with warm summers and cold winters. Now, in our country winter is starting and here it is so hot. (We are happy that we can be here). In Prague we can see buildings from the Romanesque, Gothic, Renaissance and Baroque eras.
If you come to this city you can visit Prague Castle, The Charles Bridge, Old Town Square with the Prague astronomical clock, the Jewish Quarter, Petřín hill and Vyšehrad. Prague has the very famous river Vltava, where you can sail on a boat.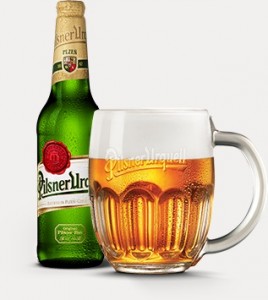 If you go to a Czech restaurant for lunch, we recommend that you sample our traditional food -Sirloin in cream with homemade dumplings (Svickova na smetane s domacim knedlikem) and world famous Czech beer (e.g. Pilsner Urquell). Enjoy your meal!
Michael, Pre-Intermediate B and Petra, Intermediate B