Here at CCEB we had a little Australia Day celebration yesterday 🙂
We held a dress-up competition for the best Aussie sheila (Australian slang word for 'a woman') and the best Aussie bloke (a man).
The students took the challenge seriously and came to school dressed up as… Australians 😉 See the photo below to check out how they went 😉
The best Aussie sheila award went to contestant number 5, Laetitia from Intermediate A, and Mateo, contestant number 1, won the best Aussie bloke award. Some of us here had a problem as how to classify contestant number 4, Gabriel from Pre-Int A. There was a bit of a confusion as some of us thought Gabriel could actually compete for both prizes LOL. Congratulations to the winners! Good onya guys!
CCEB and Lake67 staff did their best to look very Australian too!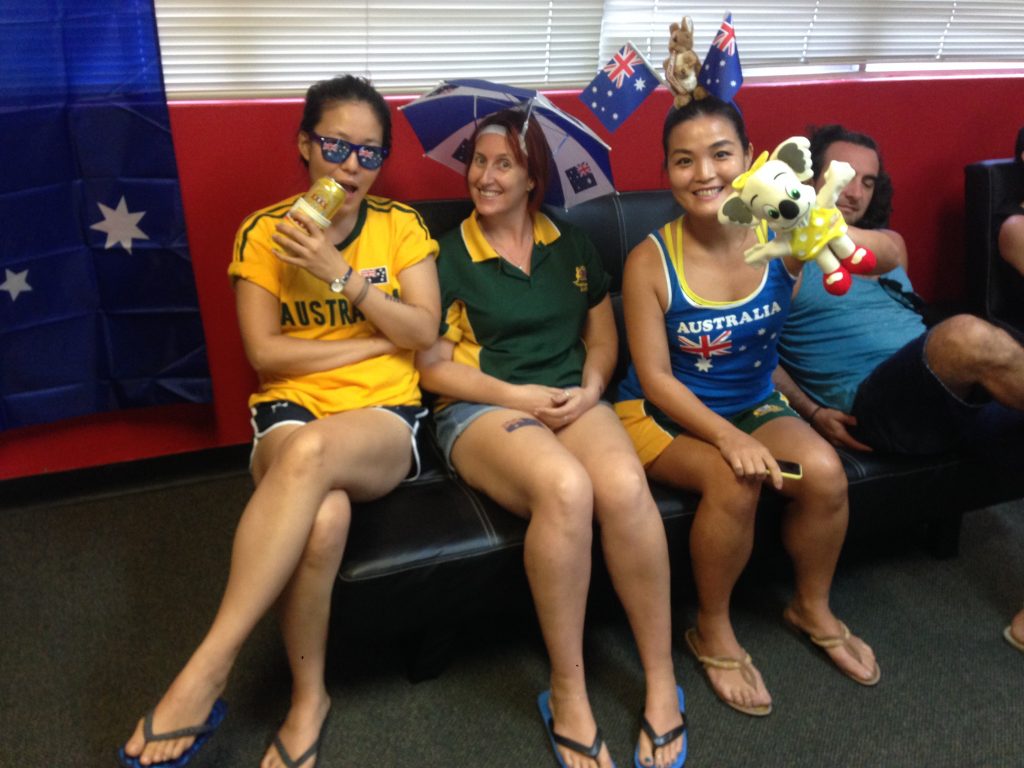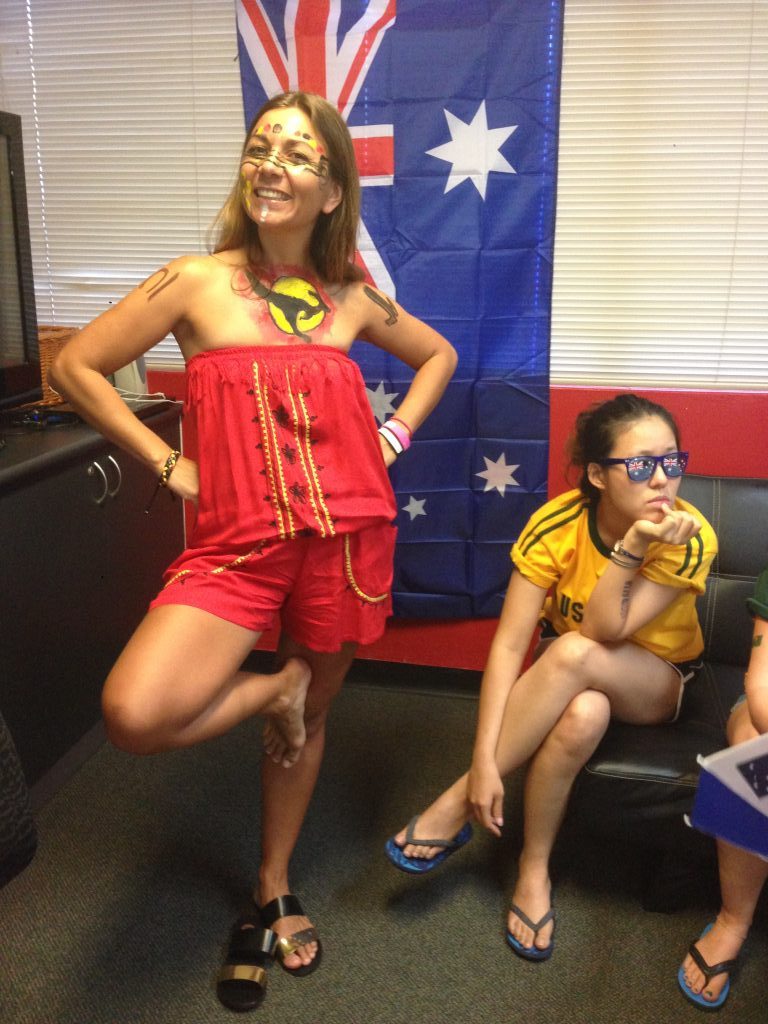 Thanks a lot guys! It was such a fun day!
Watch the video below and feel free to leave a comment!