First, I wanna say that I thought about this travel 11 years ago. What?! Well, yes!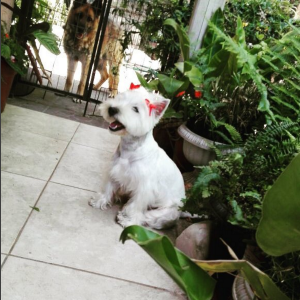 When I finished my school I had an aunt in Seattle, so I thought "Why not go to the USA to learn English?". Good idea, I was 18 years old with all my life ahead so I told my parents that one year was nothing!!!! But unfortunately, I have a really conservative family who told me "You need to start your studies at university and then you can do whatever you want". This was my first attempt.
I was in my third year at the university and that year was really difficult for me because I had a career dilemma facing me; I didn't know which way to choose. So, the thought of learning English in another country came back to my head. Of course I couldn't because I had to finish my career and then do whatever I wanted.
Life is ironic because when you finish your university, you get a job and supposedly you can do whatever you want but… you have responsibilities and less time. At that moment I was 25 years old, and my priorities had changed. I was no longer dreaming of studying overseas.
Three years passed and I built a good life, I think. The thing that I learn is that when you feel comfortable is when everything changes. One day I lost my job and there I was thinking "What can I do?!" So, I decided to take a month off and then see what to do with my life.
I so enjoyed this time so much; I made the best of it meeting with my family and friends. When this time finished, I was having a shower in my home and thought "I have no reason to stay here, why not go learn English now???!!!!" (Ok, so I have a dog and a cat but they are with my mom now). I sold all my things, moved to my mom's house and in a month's time I was taking the plane to Australia.
This is my story, clearly only a summary. What made you come to Cairns?
Erika, Upper-Intermediate