Maybe the first thing you think when someone speaks to you about a zoo is animals in small cages. But when I went to Wildlife Habitat I came to realise that, in this case, it was the opposite because in there we, the humans, go into captivity so we can see all the animals without disrupting their habitat. As a matter of fact, most birds in there can come and go in and out of the zoo as they please.
Nevertheless, as long as they show respect and behave well, the visitors could interact with some of the animals and birds there. I think that Wildlife Habitat must be one of the only places in the world where you're able to feed and pet little wallabies and stand very close to dangerous animals like crocs and cassowaries.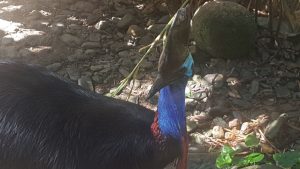 So, if you want to have a great time, go and check out Wildlife Habitat!
Best regards,
Francisco, Upper-Intermediate