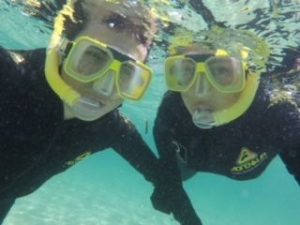 My name is Carolina from Chile. I came here with on a visitor visa which was a gift from my parents for my graduation. I chose Cairns to visit my brother because he was working here.
At this time I visited different beautiful places in the north and south of Cairns such as Port Douglas, Cape Tribulation, Daintree, Mossman George, Milla Milla Falls, Paronella Park, Lake Barrine and the Great Barrier Reef. I went to places where you could feed kangaroos, take photos with koalas and crocodiles, go snorkelling, kayaking and swimming in the rivers and falls.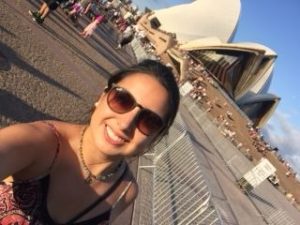 For New Year's I went to Sydney because it was one of my dreams to get to know this city and see the fireworks at midnight on December 31 and see the Opera House. This experience was so amazing that I will never forget it!
After two weeks here, I decided to study at CCEB for 2 months to learn more English and get to know new people from different countries. I started here in a pre-intermediate class, with my teacher Nina who is amazing. I loved her class but now I miss my classmates, but every day I see them in the lunch room. Now I am in Sissa's Intermediate class which is a good class and my classmates are very funny. My holidays is for four months  but only have two weeks left  to finish my studies here and leave the city. I am very sad but this has been an amazing experience to study at CCEB. It is such a great school to learn English. I met so many people from different countries and made a lot of new friends here!
When I finish school I am planning to visit Bali, Indonesia with my brother Ignacio for only nine days. There we want to visit places as Uluwatu, Tanah Lot, Ubut where there are beautiful temples and beaches. Then we will go back to Cairns to fly to Sydney, where we plan to stay for 2 weeks before returning home.
I will definitely visit again Australia as it is an amazing place.
Carolina, Intermediate B