I went to Hokkaido with my friend a few years ago. I've been to Hokkaido 3 times. It takes about 3 hours from Osaka to Hokkaido by plane. I like Hokkaido in the summer season because it's very cool.
This time, we went to Furano. The town was tremendously beautiful because of its nature and delicious foods. One of our goals was eating "Furano omu curry". It is a famous specialty in Furano. All the ingredients used are products of Hokkaido. It was scrumptious and the appearance was very cute as well.
Then we went sightseeing. I can drive a car so we visited some famous fields. Furano has a lot of beautiful fields. Many tourists visit them every year. I think that the places are mentioned in travel brochures around the world. However, Japanese people also like such places.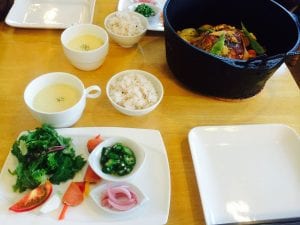 All the scenery was attractive and picturesque. Actually, one of places was used as an advertisement by a company. It seemed like art. I felt that I was visiting an art museum. I took some pictures which are now good memories. I wanted to show these memories to my family. However, I couldn't fully tell them about the beauty by just showing them the pictures.
We stayed a guest house. My friend told me that she had wanted to do fireworks in the evening. I said that it would be a good idea. Hence, we purchased some fireworks at a convenience store. I hadn't done it for such a long time so I was very excited! We enjoyed it like children.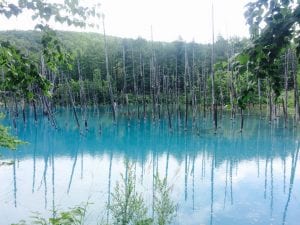 And the meals at the guest house were gourmet. One of my favourite meals is grilled chicken. I'd never eaten such a delicious meal. I was satisfied.
The following day we went to Shirogane lake which is spiritual spot. The water of lake was clear blue. I liked the atmosphere of this place. It made me comfortable and happy.
When I go back to Japan, I want to go to Hokkaido again. Hokkaido is really huge. I haven't been to other cities and towns in Hokkaido. If I go there again, I want to try going to other places.
Sayuri, Upper-Intermediate C