Hello, my friend! Thank you for checking out for my post.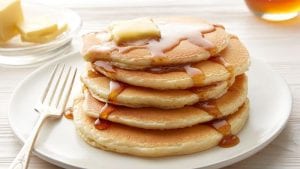 This time, I'm writing about "Japanese English." Do you know it? It's a kind of English which was made in Japan. But the words aren't English, so English speakers can't understand them, for example, "hot cake" is a pancake.  The reason why Japanese people call it like that is because it's a "hot" cake, so we don't say "pancake."
"Gasoline stand" is a petrol station. Do you know that Japanese people study American English, so we say "Gasoline stand." But we don't say "Gas station."
"Pet bottle" is a plastic bottle. So, "pet" has two meanings in Japan: one is animals people have at home and the other is "polyester."
Now, let me give some Japanese English questions. If you get all of them correct, you are Japanese!!
Q1. When do Japanese people use  "tension" ?
They feel so bored.
They feel so excited.
They feel so nervous.
Q2. What is "OL"?
A female who got married in October.
A female who works in an office.
A female who has O blood type.
Q3. What is "arbeit"?
A part time job.
A public service job.
A local job.
Q4. What is "Baby car"?
A shopping car.
A sticker which tells you there's a baby in a car.
A stroller.
Please tell me your answers in the comment section.
Jumpei, Intermediate A