Hello, my friend, thank you for checking out my post. How was your weekend? Me? I went to the Waffle On Cairns because my friend recommended it to me.  Do you know it? It is a cafeteria which serves really delicious waffle dishes. I'm interested in Waffle sandwich because I thought a waffle was supposed to be sweet, so I ordered it. What? How was the taste? OK, if you would like to find out, you should check it out by yourself.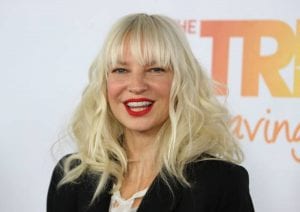 Today, I'm writing about my favorite female English-language singers. Maybe you already know them because they are world famous. First, I wanna talk about Sia who is from in Australia. She was born on December 18, 1975. Oh, I didn't know it.  I thought her age was around 30. My favorite song is Cheap thrill. This song inspired me to listen to her more. When I lived in New Zealand, my Japanese share house owner recommended the song to me.
Next singer is Carly Rae Jepson from in Canada. She was born on November 21, 1985. She was third in Canadian Idol in 2007, On June 16, 2008, she released her debut album "Tug of War" and in 2010, she was nominated for Best Song Winner and Best Rookie Award at the Juneau Award deserving the Canadian Grammy Award but the most important information is that she is such a beautiful Canadian. My favorite song is Call me maybe. This song is famous as a song best suited for practicing listening in Japan.
Last but not least, ABBA, the band from in Sweden. I thought they were from an English-speaking country because their pronunciation was clear and easy to understand. My favorite song is Mamma Mia. This song is the first song in English I listened to in my life. Do you know 'Mamma Mia' means 'my mother' in Italian and 'oh my god' in English.
Who is your favorite female English-language singer?
Next time, I will write about my favorite unexpected English-language singer. Thank you for reading! Have a good day!
Jumpei, Cert III in Hospitality