Three weekends ago, I was with Parley Australia cleaning beaches at Cape Tribulation.
Parley for the Oceans is an organisation dedicated to raising awareness about the problems in the oceans, like the plastics which affect the conditions of the oceans.
There were about 15 to 20 people and we went to four different beaches at Cape Tribulation. The beaches are beautiful, but they have a big problem: the rubbish.
We collected more than 600kg from the beaches. We picked up garbage of all kinds like cans, glass bottles, car wheels, sandals and plastics, all kinds of plastics!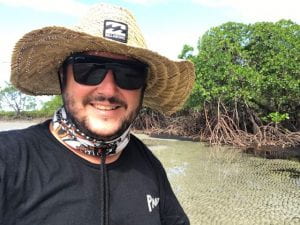 Plastics are the most important problem, because nothing in the environment can remove them. With the passage of time, the plastic is fractioned into very small particles and these are eaten by marine animals.
It's very important to be environmentally aware and not to throw more garbage in to the sea.
Very soon, there will be more opportunities to participate in another clean-up.
I hope to see you at another time!
Armiche, Pre-Intermediate