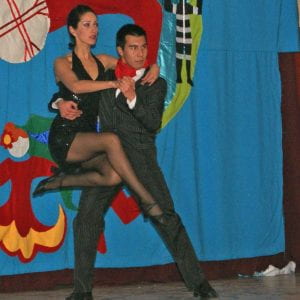 My name is Carolina and I am Chilean. I have been in Cairns for three months studying English at CCEB. According to my friends, I have strange skills because I like mathematics and dance.
Since I was a child I have been good with numbers, but I felt more artistic. I liked rhythmic gymnastics, dance and singing.
For a long time I was dedicated to dance in the national ballet in Chile. However, at the same time I decided to study something that would make my life easier and financially more comfortable and that's why I chose to become a math teacher.
In my country, I was a teacher of students from 8 to 18 years old. I enjoyed my math classes every day and I wanted to pass my love for numbers onto all my students.
Now I am studying English because my dream is to be able to teach mathematics anywhere in the world and English is necessary for me to accomplish this.
Carolina, Pre-Intermediate