Last Sunday, I visited the Cairns Aquarium with my friend Ayaka. On that day, we could see lots of people around the Lagoon because of the triathlon. The Lagoon is usually not as crowded so that struck me. Pushing through the crowds, we arrived at the aquarium. It was so hot but I was happy to see the sun because I don't see the sun so often these days.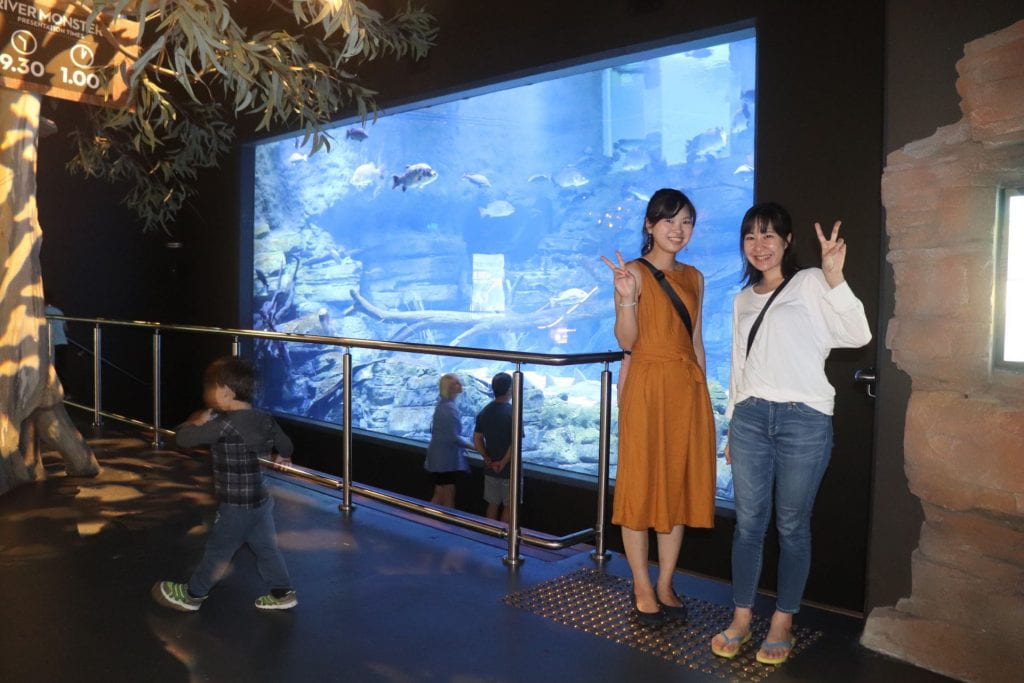 We got a student discount. The designs of walls and the water tanks were fancy. The tanks had many kinds of colors and an artificial coral reef. Although we saw the fish which looked the same in color again and again, we enjoyed taking pictures and walking around chatting enjoyably. There weren't many customers because of the triathlon outside. It was excellent as we took our time as much as we wanted.
At last, we were so happy and satisfied to see many kinds of sharks and colored beautiful looking fish. I bought a pair of blue earrings in the shape of little turtles as one of my souvenirs. It was a good day.
Ayano, Intermediate