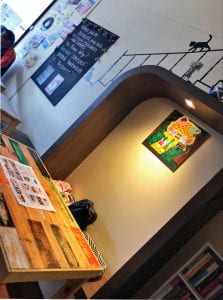 Hi, my name is Kanna. I went to Sweet Planet last Sunday. This is a cafe my friend told me about. I went there for the first time.
The store was stylish with a good atmosphere. I ordered hot chocolate and chocolate waffles. As you can see, I like chocolate so I'm happy about anything with it.
My friend Minakao ate melon parfait and cheesecake waffles. Everything was delicious. It was a very happy time and it passed so fast.
It's a really nice shop and it's become my favourite! I want to recommend it to if you like sweets. If you like fruit and sweets, you'll like it.
Kanna, Pre-Intermediate