As a member of #QISAP2019 I had the amazing opportunity of being part of #ISLF2019, the third Queensland International Student Leaders' Forum held in Brisbane.
International and domestic student leaders in the Forum came from different cities and regions around Queensland and all the attendees brought a beautiful multicultural diversity and backgrounds to the forum.
We engaged with students leaders from high schools, English schools, Vocational colleges, undergraduate students, MBA & Master students & PHD research students. Also we met industry specialists who helped us to develop our global employ-ability skills and global career.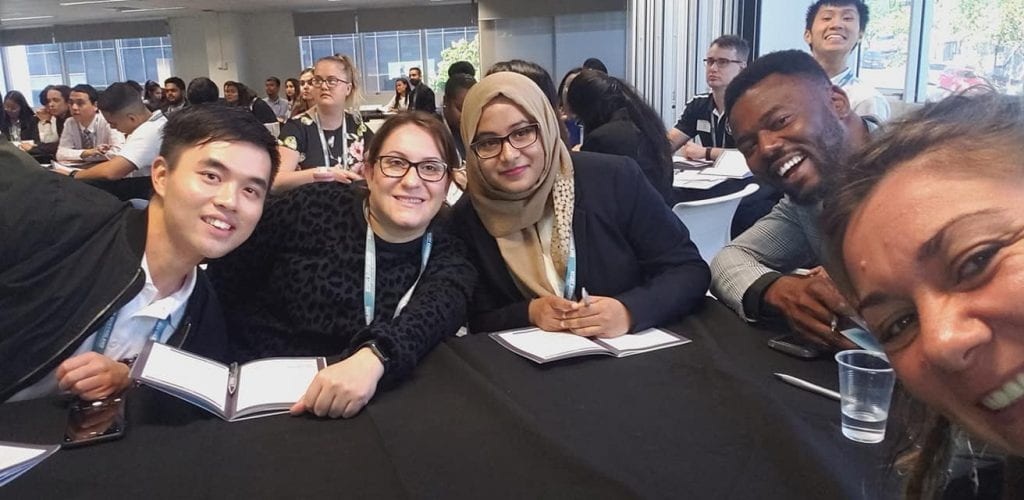 The leadership forum theme this year was amazing, it was all about Global Talent,Global skills and Global Workforce. We felt the passion of #StudyQueensland staff for education and how important students are for the present and future of Australia and the world.
We were given the opportunity to network with some members of the Queensland Parliament at the Queensland Parliament House and be welcomed by Minister Kate Jones (Ministerial Champion of International Education in QLD) and Shannon Willoughby, the Executive Director at Study Queensland.
Being part of the QISAP and participating in the ISLF2019 has already being a positive life changing journey for me and I am sure it has also been the case for many students who participated.
I encourage all the students from #CCEB and #Cairns to participate in all the opportunities #Studyqueensland#CCEB #StudyCairns provide, I am certain all these extra curricular activities would be life changing for you too!
For more information about activities you can join, please email me to spanish@cceb.qld.edu.au or join me on the 12 of September 2019 at 14:45 during our job club to talk about employ-ability / Global skills and options to participate in activities Queensland provide for free to students.
Study Cairns Ambassador program :
https://www.studycairns.com.au/about-cairns-archived/student-ambassadors/
Study Queensland Talent Program :
https://www.studyqueensland.qld.gov.au/Why-Qld/Talent-Program
QISAP:
https://www.studyqueensland.qld.gov.au/QISAP
CISA:
Carolina Merino Wells
Work & Travel Agency Manager, Marketing Coordinator – Spanish and Italian Speaking Countries