Some time ago, I went to Paronella Park with Valentina who was doing her internship at the Cceb Travel agency.
We started the trip in a bus that took us to the park located 90 minutes from Cairns. Before arriving at our destination, we made a stop at one of the largest banana plantations in the area, where we had the opportunity to buy some.
When we arrived the local staff welcomed us and met us in groups to begin our adventure.  on a 45-minute guided tour around the park's gardens, castle ruins and relay the story of José Paronella and the dream created in 1930.
The park is located next to Mena Creek Falls where we could appreciate the castle that Jose Paronella built which Ballroom/Theatre/Café, Picnic Area overlooking a waterfall, another Café, Gravity Fed Fountain, Tennis Courts, Bridges, a Tunnel and a Secret Garden which never finished being built with another Waterfall called "Teresa Falls" named for his daughter.
Walking paths between trees and plants is a sensation that I cannot describe; it is a magical place.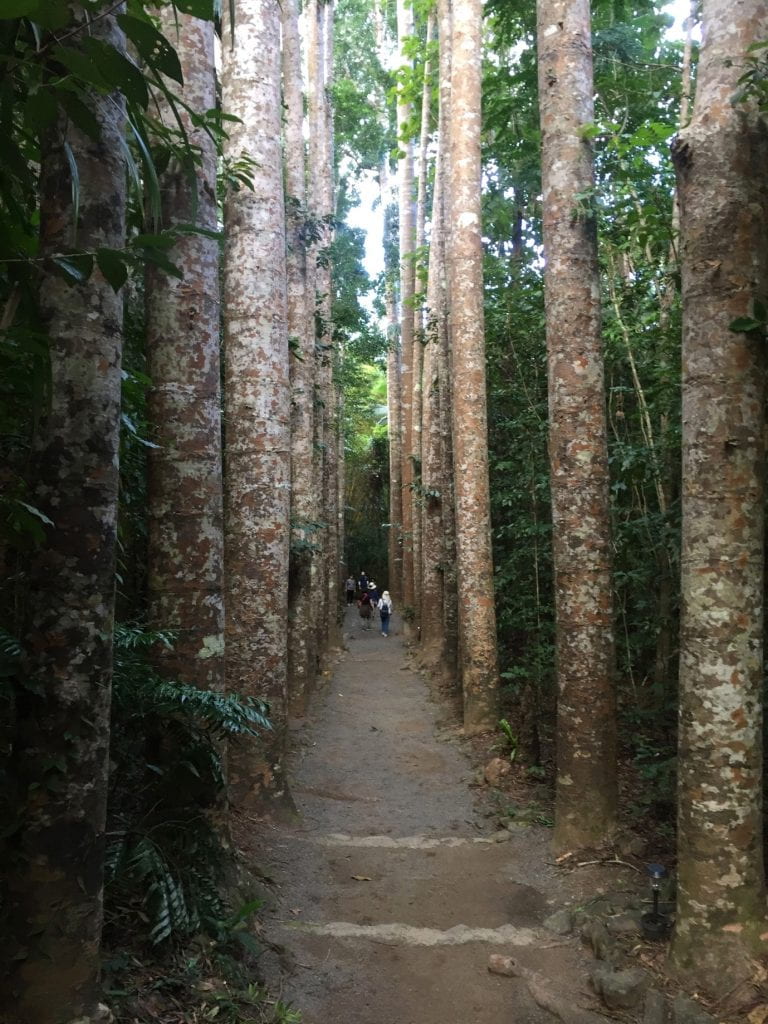 After our guided tour at 05.00 pm we went to Mena Creek restaurant where we enjoyed a delicious dinner. We also tried typical beers from the area.
An hour later we continue our tour in the evening enjoying the night experience called "the darkness Falls Tour" which shows us the buildings and trails illuminated in the dark.  At the end of the tour we could appreciate a 20-minute performance by a strong family.
At 07:30 pm our bus was waiting for us to return to Cairns.
Carolina and Valentina, CCEB Travel